It doesn't matter if you are doing it yourself or hiring a professional residential painter, you always need to make sure that you are using only the best and top quality tools and supplies for a flawless paint application.
Clean surface
First, start with a clean surface, especially if the wall you are painting has any holes or cracks. Caulk might be needed, but keep in mind to never use any expired products. If you are planning to use sandpaper, always use the right grit for the surface.
Use the right tape for the project
There are so many options to choose from when it comes to painting tape. Make sure to get the right one for your project. Tape cane be used to protect certain elements from getting painted on, like the baseboard or where the wall meets the ceiling. If you plan on leaving tape up for a while, use the kind that states it can stay up longer. This will prevent the paint from dripping through the tape.
Prime prime prime!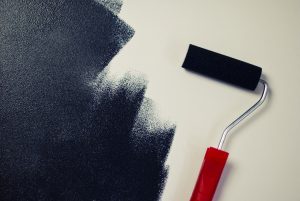 Primer is always a must! It really does make the paint job look spectacular. Just like with tape, there are many options when it comes to primer, so make sure you are choosing the right one for the walls you are painting. If you have a previously painted wall with any grease or water stains, there are certain types of primer that are better for this job. If you are painting new drywall, choose a primer that seals! This means you must always read the labels on the primer to find the right one.
Rollers & brushes
Of course, using the right rollers and brushes is very important when applying painting. For painting a large surface area, a roller is perfect! You may even need to get an extension. But choosing the right fabric of cover for the roller is also important. Covers that are made of synthetic fibers are best to be used with water-based paint or latex paint. For a glossier look, use foam rollers. Brushes are great to use when needing to get in those hard places. To paint the trim, use a 2-inch brush. For painting walls, use a ½ inch brush. And most importantly, ALWAYS clean your brushes after each use!
Not sure you want to DIY? Looking for a residential painter? East Valley Painters always uses right tools and supplies!
A new year brings new trends and a fresh new look to the interior design of your home. And in 2018, stunning colors are expected to fill your space with all of the right feels and styles. Color plays an important part in your décor and this year, make sure you are adding the right hues.
You may have already noticed that black is back in style. It has been growing in the recent year with no slowing down in sight. Especially since the color can be added practically to any bedroom, bathroom or kitchen. Adding a few black accents throughout your home will add an elegant and edgy look to your space.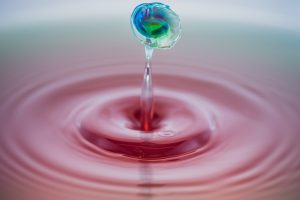 Berry hues like strawberry red, blueberry and raspberry pink are another way to give your interior design a facelift. The great thing about these colors is that you can go bold with more red tones or subtler with light shades of pink. These softer berry colors can add an extra feeling of warmth while still making a statement with your décor.
For a more sophisticated and calming look, go with shades of blue and green. These colors are known to infuse your area with mellow vibes and offer more of a cooling feeling. Plus, it is a great neutral and natural look for bedrooms.
Different shades of gray are going to be popping up even more this year. These tones can be used many different ways to enhance your interior décor with many options like a stony purple-gray shade or more of a cool blue-gray shade.
If you are looking for more of a warmer look for 2018, you can never go wrong with adding different beige tones to your interior design. These shades of neutral are a stunning compliment to any room in the home.
Wanting to go bold this year and hire a residential painter to add these colors to your walls? Contact East Valley Painters today for a free estimate!
If you are considering to put your home on the market, you might want to think about ways to increase your property value with home improvement projects. The value of your home can depend on a number of thing, but in the end, it can rely heavily on the appearance of your home and that includes the exterior paint.
Buyers do not want to worry about having to deal with expensive repairs or home improvements when purchasing a home. A new paint job is just one less than for buyers to have to worry about. Plus, since the appearance of your home plays a large role in the property value, many times you will be asked the last time you painted. If it happens to be recent, this is a beneficial selling point that could increase the value easily. It is worth spending the extra money to hire a residential painter so you know the job is getting done right.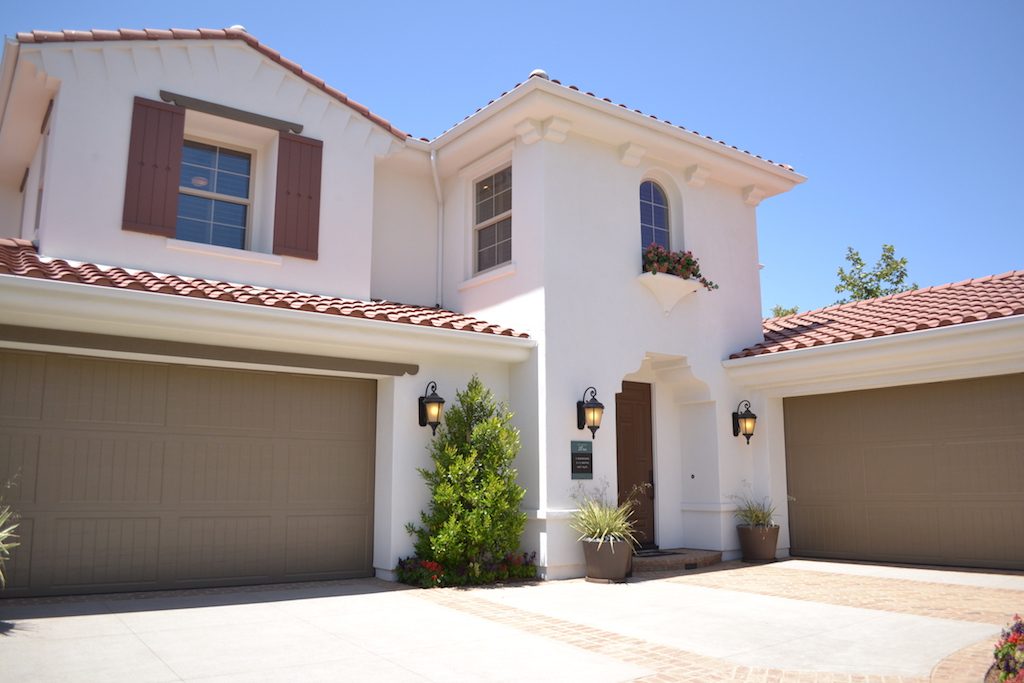 Color is important and can make the house look more appealing by making it look larger with light-colored shades or making it look smaller with dark-colored shades. It often reported that more buyers are attracted to light colors like neutrals, whites and creams. So, be mindful when choosing the main colors of your home along with the trim colors.
Keep in mind the balance of the colors of your home's exterior paint. Try to keep darker colors at the bottom of the property to avoid a top-heavy feel. This can be accomplished by using deep-colored shrubs in front of your home. Also, pay attention to the color of your door. This happens to be a big first impression to buyers.
Since Arizona sees some serious heat most of the year, it is important to protect your vinyl siding from heat damage by using the same color or even a lighter color.
It might be a big investment at the time, but updating your home's exterior paint can really pay off when selling your home or when you need to compete with other properties in your neighborhood. Consumer Reports report that updating your home's exterior paint can increase the property value by 2-5 percent. Focusing on the paint of your exterior is an affordable way to significantly increase your property value, especially when compared to vinyl siding installation.
If you are looking to hire a great residential painter to do all of the work to upgrade your home's exterior paint, call us today for a free estimate at 480-688-4770.