The Best Painting Tools for a Flawless Paint Job
It doesn't matter if you are doing it yourself or hiring a professional residential painter, you always need to make sure that you are using only the best and top quality tools and supplies for a flawless paint application.
Clean surface
First, start with a clean surface, especially if the wall you are painting has any holes or cracks. Caulk might be needed, but keep in mind to never use any expired products. If you are planning to use sandpaper, always use the right grit for the surface.
Use the right tape for the project
There are so many options to choose from when it comes to painting tape. Make sure to get the right one for your project. Tape cane be used to protect certain elements from getting painted on, like the baseboard or where the wall meets the ceiling. If you plan on leaving tape up for a while, use the kind that states it can stay up longer. This will prevent the paint from dripping through the tape.
Prime prime prime!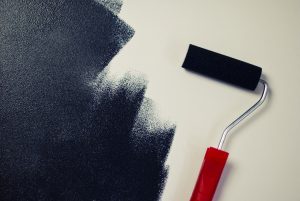 Primer is always a must! It really does make the paint job look spectacular. Just like with tape, there are many options when it comes to primer, so make sure you are choosing the right one for the walls you are painting. If you have a previously painted wall with any grease or water stains, there are certain types of primer that are better for this job. If you are painting new drywall, choose a primer that seals! This means you must always read the labels on the primer to find the right one.
Rollers & brushes
Of course, using the right rollers and brushes is very important when applying painting. For painting a large surface area, a roller is perfect! You may even need to get an extension. But choosing the right fabric of cover for the roller is also important. Covers that are made of synthetic fibers are best to be used with water-based paint or latex paint. For a glossier look, use foam rollers. Brushes are great to use when needing to get in those hard places. To paint the trim, use a 2-inch brush. For painting walls, use a ½ inch brush. And most importantly, ALWAYS clean your brushes after each use!
Not sure you want to DIY? Looking for a residential painter? East Valley Painters always uses right tools and supplies!