Color Trends for Your 2018 Interior Design Plans
A new year brings new trends and a fresh new look to the interior design of your home. And in 2018, stunning colors are expected to fill your space with all of the right feels and styles. Color plays an important part in your décor and this year, make sure you are adding the right hues.
You may have already noticed that black is back in style. It has been growing in the recent year with no slowing down in sight. Especially since the color can be added practically to any bedroom, bathroom or kitchen. Adding a few black accents throughout your home will add an elegant and edgy look to your space.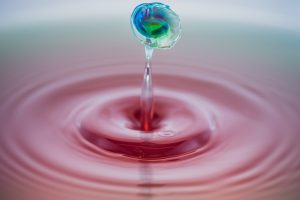 Berry hues like strawberry red, blueberry and raspberry pink are another way to give your interior design a facelift. The great thing about these colors is that you can go bold with more red tones or subtler with light shades of pink. These softer berry colors can add an extra feeling of warmth while still making a statement with your décor.
For a more sophisticated and calming look, go with shades of blue and green. These colors are known to infuse your area with mellow vibes and offer more of a cooling feeling. Plus, it is a great neutral and natural look for bedrooms.
Different shades of gray are going to be popping up even more this year. These tones can be used many different ways to enhance your interior décor with many options like a stony purple-gray shade or more of a cool blue-gray shade.
If you are looking for more of a warmer look for 2018, you can never go wrong with adding different beige tones to your interior design. These shades of neutral are a stunning compliment to any room in the home.
Wanting to go bold this year and hire a residential painter to add these colors to your walls? Contact East Valley Painters today for a free estimate!