Why You Should Update Your Home's Paint Before Selling
You might be thinking about selling your home, but you might want to consider updating the interior and exterior paint of your home before putting it on the market!
There are many upgrades and fixes that you will need to do across your home to increase the chances of a better sale. With freshly painted walls, the new buyer doesn't have to worry about the renovation of the home after buying it, which might help you increase the sale price.
Important Rooms to Focus On 
Kitchen
The kitchen is a big selling point of any home. This is because many people spend a lot of time in their kitchen. Update your kitchen's paint with bright and cool colors like a dark blue, light green, teal or even orange.
Living Room
The living room is used as a relaxing area so you want to consider painting the living room with cool shades. Since it is a calming atmosphere, think about using shades of grey and teal. You can also add a touch of bright yellow, red or orange.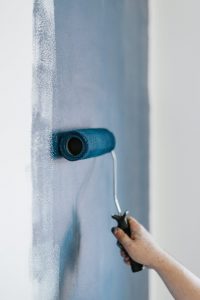 Bathrooms
Just like the kitchen, the bathrooms are very important selling points. Attractive bathrooms are going to increase your chances of selling your home at the right price. Stick to paint colors like greens and blues since they go with many things and can easily decorate it. Plus, features like silver faucets will go well with these colors.
Reasons to Take the Time to Upgrade Your Home's Paint
Adds value to your home
Creates better photos for a better listing price
Adds curb appeal
Shows that the home has been well maintained
Makes the home cleaner, so it is ready to move into
Saves the seller time
The exterior of your home is also important to upkeep since it does had value to your home and even to your neighborhood. Focus on fixing the entryways and around the doors. This way, your home is appealing as soon as someone pulls up and walks in.
Ready. Set. Paint.
Whether you're planning on painting the exterior and interior of your home as a do-it-yourself project, or you're going to have a professional do the work, considering your budget and time you plan to stay in the home will help you select your paint with confidence.
If you'd rather leave this one to the pros, or have questions about warranties or an upcoming painting project, just click below to contact us or to learn more about our painting company. East Valley Painters, serving Sun Lakes, Ahwatukee, Gilbert, Chandler, and east valley cities for the past 30 years.