The Benefits of Hiring a Professional Painter
Why it's a good idea to get help from an expert
When it comes to any painting project, it is smart to consider hiring a local professional painter. It doesn't matter if your project is big or small, a professional painter has the experience, tools and resources to get the job done right and in a timely manner.
Most painters have plenty of experience working on the interior and exterior of residential and commercial buildings, so you will be able to find the right professional painter for your specific painting project.
The benefits of hiring a local professional painter almost always outweighs the cost. When you decide to use a professional painter, you are using someone that has years of painting experience and knowledge. The professionals know what they are doing and only use the best equipment and brands. They can also be very helpful when it comes to planning out your painting project and making last minute decisions.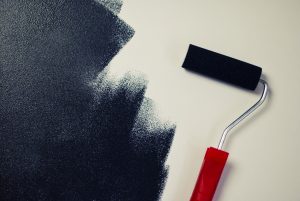 Painting projects can take up a great deal of time to complete and can be very stressful. Hiring a local professional residential painter can take the stress out of the project and the worry of completing the project in time. Professional painters know how to get the project done in the most convenient fashion without disrupting your daily life. From prepping to completing the actual project, the whole process is very detailed and time consuming. Just like with any project, there is a lot of prepping that needs to be done to assure a high-quality finish. The professionals will know exactly what needs to be done and when it needs to be done to get the project completed efficiently.
It is very important that the right equipment is always be used with any improvement project, but especially when it comes to painting projects. Often times ceilings and other higher up objects need to be painted. It is best to leave these difficult areas up to the professionals. Plus, they will pay close attention to all of the little details and think about elements of your painting project that you might not have considered.
Professional painters like East Valley Painters aim for exceptional quality service and only use the highest-quality tools and resources. East Valley Painters has over 30 years of experience in the industry and are proudly home to Arizona's 10-year warranty. We use only the best in the business like paint from Sherwin Williams and promise to always use environmentally friendly products on all of our projects.
If you are looking to a hire a local professional residential painter for your next painting project, contact us today for a free estimate.