Painting Your Home: Prioritizing Rooms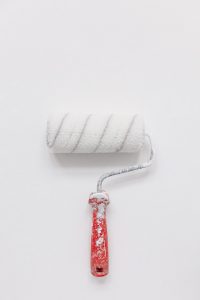 Thinking of painting multiple rooms? It may not be as easy as you think. You will actually need to strategize and plan ahead for a smooth painting process. That means picking which rooms to paint first and which rooms to save for last. Check out this most effective room order for when you want to update the pain in multiple rooms throughout your home.
Bedrooms and Bathrooms
You will want to paint your bedrooms and bathrooms first thing and get them out of the way. This is because you want your bathroom to be available for use and you want to be able to use your broom to sleep in and for a place to go to keep the paint fumes out when you're painting the rest of your house.
Kitchen
The kitchen is another room you won't want to paint first as well. This is because you don't want your food like your fresh produce to go bad and you will still be able to use your kitchen. This means you will not be forced to eat out for days. The kitchen needs to be a room that is easily accessible like your bathrooms.
Living Room or Den
Since the living room or den is going to be one of the largest rooms to paint in your home, it will also be one of the most difficult and takes the longest to complete. You will want to cover your furniture or remove it out of the room completely. This can cause a mess, which is why having your bedroom done before hand is a good idea so you can use it to escape the mess and paint fumes.
Laundry Room
You are going to want to wait and paint your laundry room last. Make sure to wash all of your clothes first and never leave any clothes in the room while you are painting because you never want your clothes to smell like paint. This is another reason why having your bedroom done first will be helpful, so that you can keep your clothes in there while working on your laundry room.
Tip
If you are not choosing to use a safer paint option that cuts down on the paint fumes, you will want to light a candle or open your windows to air out the house and reduce the smell of paint.
Need help with painting your home? East Valley Painters is your go to residential painter for all of your painting needs! Get a free estimate today!