Thinking about a complete remodel of your home? You might want to start by upgrading the paint your home's interior and exterior paint. But you have to be prepared for both of those projects in different ways. Of course, you can always leave the chore up to the professionals at East Valley Painters!
Interior Painting
Interior painting can be done at any time of year and during any type of weather. When it comes to interior painting projects, the first thing to consider is the products you are using. You will need the right paint and basic painting tools to get the job done.
When it comes to the paint to use, make sure to purchase paint that is formulated for indoors specifically. This paint is formulated to resist scrapes, scuffs, and scrubbing. Plus, the rigid paint is perfect for interior paint. Indoor paints also use less unhealthy solvents, meaning fewer gasses evaporate into the home. Also, the resins are less prone to damage.
One of the great things about interior paint is that there are endless color options. So, you could paint each room a different color if you want to! And, you only need simple painting tools such as brushes, tape, and small ladders to get the job done.
Painting the interior of your home can cause disruptions in your daily life since you need to close off the room you are painting. However, keep in mind that interior painting can be done quickly and Can be done often, usually at an affordable price.
Exterior Painting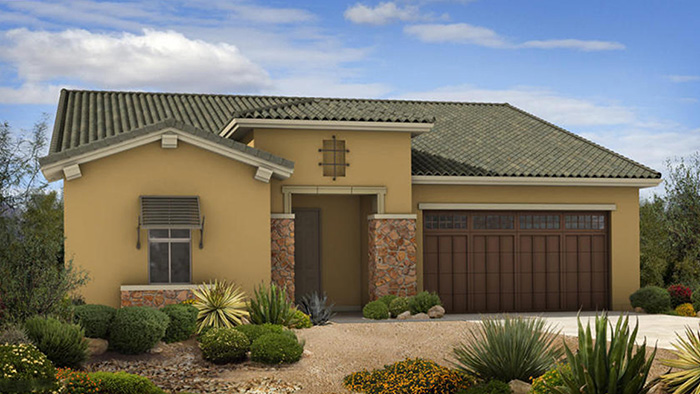 Exterior painting is a little bit of a bigger project. You will need special equipment and it is usually best if you leave this job up to the pros.
Weather does play a role since exterior painting needs to be done when it is dry out. It can take several days to get the job done since the coats need to dry before adding another layer. Luckily in Arizona, we see over 300 days of sunshine, so it can usually be done at any time of year.
Exterior paint is formulated for long-term flexibility and it will expand or contract with hot or cold weather. Additives are also added to the paint to resist fading from the sun and any moisture. There are fewer color options when it comes to exterior painting, but you should be able to find a color you like easily.
Since exterior painting needs to cover large areas, tall ladders and special painting equipment is needed. Which is why a professional painter should do it.
Using a Professional Painter
Professional painters have the right equipment and know all of the tricks to get the job done right. They also have access to the best products and can give helpful advice.
Have questions about warranties or an upcoming painting project, just click below to contact us or to learn more about our painting company. East Valley Painters, serving Sun Lakes, Ahwatukee, Gilbert, Chandler, and east valley cities for the past 30 years.