The Benefits of Using Paint Over Wallpaper
Even though wallpaper might be making a comeback, there are many benefits to using paint to decorate your wall. The new year often brings new changes, especially to the interior of your home. When making these changes make sure that you are picking the right option for you. Remember, it can be easy to update your interior and add flare to your home with wallpaper or a fresh coat of paint.
Wallpaper? Paint? Or Both?
Of course you want to be creative when you are adding to your home's walls and when it comes to choosing wallpaper or paint, location does matter. Are you looking to be daring? You will have more options with wallpaper. Fun prints and bold colors work well in rooms like bathrooms. Or you can even just do one wall with a special pattern, this is easily done with wallpaper. If you are looking for just a bold color on a wall, it might be better to use paint. Keep in mind, modern wallpaper is not always the most durable. Rooms with high humidity like kitchens and bathrooms with showers could cause damage easily to wallpaper, causing it to peel away. Also, a room with a lot of windows where sunshine comes through will fade the wallpaper. This is where paint is more beneficial as it will usually give you a lasting and flawless finish for many years.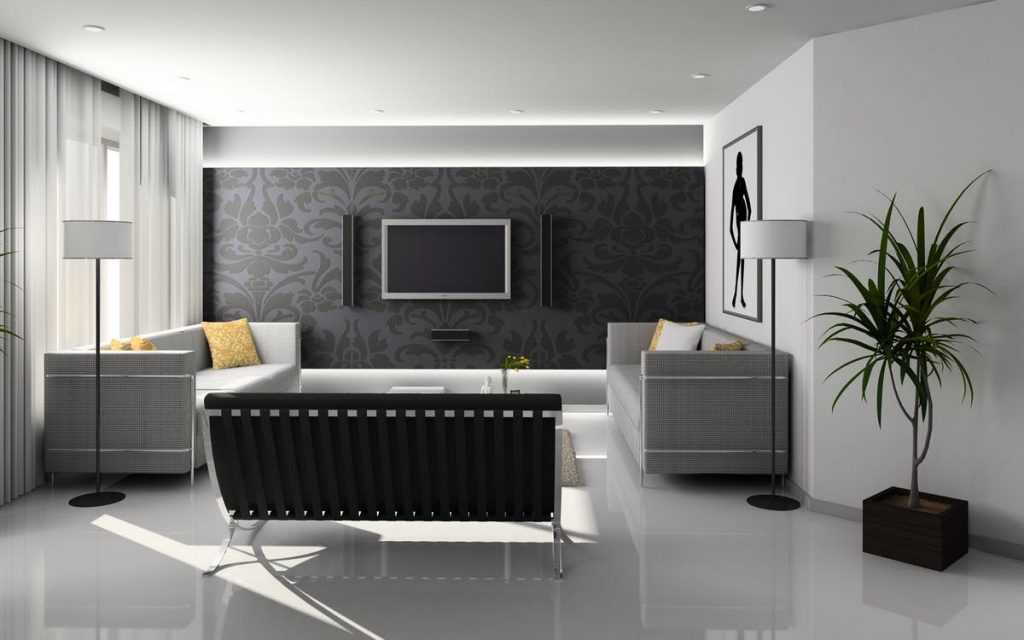 Personalizing Your Wall
Adding a trendy wall to your room always adds a nice touch. Painting the wall a different color will give options with a number of different shades available. If you are looking for a fun design, wallpapers will add some fun patterns. You can even use wallpaper as a border with a painted wall. Wallpaper is more affordable, but in the long run, it can be easily damaged and can look really tacky if not done right. When it comes to paint though, you can mix the colors to get the right shade you are looking for. This gives you endless options, where you cannot get as customizable with wallpaper.
Things to Remember
Even though paint is more durable than wallpaper, it still isn't always as durable as you may think. Paint can chip away, but luckily, it is easier to repair than wallpaper. When it comes to something that is waterproof, paint is the best option as high humidity will impact wallpaper. Both paint and wallpaper are easy to clean, so they are good if you have pets and kids since they can easily be wiped down so your walls are always looking their best. It depends on if you are doing it yourself or hiring a professional, but painting your wall can be pretty affordable. Of course, you are going to get what you pay for, so hiring a professional to get your paint job done will give you the best looking option. Wallpaper might be the cheapest option, but consider spending more for higher quality work. It depends on if you are looking to stick to a low budget or spend a little more for longer durability.
Are you looking to update the interior paint in your home? East Valley Painters specializes in residential painting serving Sun Lakes, Ahwatukee, Gilbert, Chandler, and east valley cities for the past 30 years. Contact us today for a free estimate!