Top 2023 Interior Paint Color Trends
Color specialists and leading industry experts picked the top colors for your home's interior in 2023.

From your basic neutrals to various shades of greens and even bright shades of berries, 2023 is the year to explore different paint options for the interior of your home.
We will cover some of the top paint brand's colors of the year for the new year, along with some of the most anticipated paint colors for 2023. So, if you are looking to transform the walls inside your home, this upcoming year just might be the ideal time to do so.
Dulux's Color of the Year & Various Shades of Greens
We mentioned in last month's blog that 2023 is all about shades of green. Using green paint colors is a way of bringing nature into your home. From earthy forest greens to golden sage greens, there is a shade for every room in your home.
The UK's leading paint brand, Dulux, is taking the color green to the next level in 2023. Their color, Wild Wonder, has been named the company's Color of the Year. The shade is a yellowish green, a positive color that we like to classify as a golden sage green.
Some other popular greens to keep your eye on in the new year include Farrow & Ball's Whirlybird and Beverly. Beverly is a forest green and one of the brand's most iconic and beloved colors. Whirlybird is described as an "energizing pale green," which pairs well on kitchen and bathroom walls.
Benjamin Moore's Color of the Year & Shades of Berries
Green isn't the only color looking to get attention in the new year. Get used to seeing shades of berries around homes in 2023.
The popular brand, Benjamin Moore, named Raspberry Blush as its 2023 Color of the year. Just as the name implies, the shade is a bright electric coral color that is expressive and powerful. This is one of many deep and saturated berry colors that is looking to take 2023 by storm.
If you are looking to add some color to the rooms in your home, think about adding an optimistic color by painting an accent wall a bright shade of orange or pink.
Some other trendy berry colors to consider include Behr's King Salmon. This shade is not as dramatic as some of the others, but is more of a soft, bright peach. If you are looking for something more dark, Albany's Spice Boat is a rich reddish maroon shade.
Behr's Color of the Year & Neutral Shades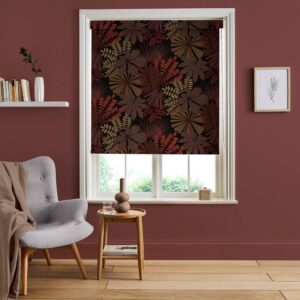 Of course, neutral shades seem to be the one group of colors that you can always rely on using, year after year.
Behr's Blank Canvas is the brand's top selling color and is also their 2023 color of the year. The warm white shade promotes a calming feeling and restores balance. But there are plenty of other neutral shades to choose from if you are looking for something on the darker side.
For example, Graham & Browns' 2023 Color of the Year is their color, Alizann. This is more of a deep auburn brown. When it comes to neutrals, you can never go wrong with choosing any shade from a light white or gray to a dark beige or brown. It could possibly be the one paint trend that may never go out of style.
Get a Free Estimate from East Valle Painters
Ready to add these colors to your home's interior? Call up East Valley Painters to schedule a consultation today. We use only professional-grade paint and techniques. We do all of the prep work and do get the job done right the first time. Just click below to contact us or to learn more about our painting company. East Valley Painters, serving Sun Lakes, Ahwatukee, Gilbert, Chandler, and east valley cities for the past 30 years.
Feature Photo Source