When is the Right Time to Update the Exterior and Interior Paint of My Home?
Updating the exterior or interior paint of your home can be a big decision. Before starting the tedious project, make sure it is the right time to do so!
Interior Paint
Maybe it is time to change the color of your walls in the bathroom or you just want to update the paint in your living room. It might not always be the right time. However, you never want to wait too long to get the job done. So, when is the perfect time to update the interior paint of your home?
First, make sure you have enough funds to cover the cost. You also want to make sure you are able to have some of your house under construction while the job gets done. This means that if you are expecting company or throwing a party, it might not be the right time to update your interior's paint.
Keep in mind that certain rooms need to have their paint updated more frequently. Your living room is used often, but if you choose to use durable paint, you can get by updating it every 5 to 7 years. The walls in your kitchen and bathrooms can get dirty easily with water spots and food spots. Depending on how much these rooms are used, you might need to update the paint every 3 to 4 years. Bedroom walls can usually go around 5 years if not longer. However, kids' rooms should have the paint updated every 2 to 3 years. Hallways might also have to be updated every 3 years, depending on how much traffic it sees.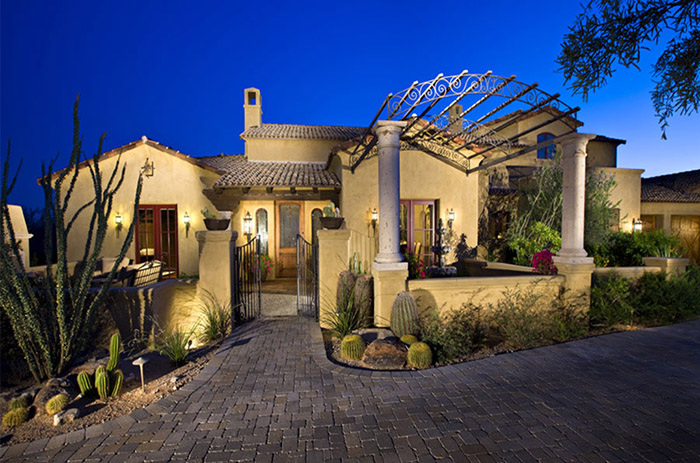 Exterior Paint
The exterior paint of your home also needs to be updated at the right time. Weather can play a large role in finding the right time. You never want to paint the outside of your home when it is too warm, too windy or raining, this can really mess up the paint job. In Arizona, the best time to update the exterior paint of your home is on sunny days in the spring or fall. In some other parts of the country, their homes see harsh rain, hail and snow. Because of this, the paint should be updated every 4 to 5 years. Luckily in Arizona, we only see extreme heat, dust and little rain. This means we can get by updating our home's exterior paint every 8 to 10 years.
Hire a Professional
If you are thinking of painting the interior and exterior of your home, you should consider hiring a professional to get the job done right. East Valley Painters uses the best tools and most durable paint, so you will get the most out of your paint job. Plus, professionals know when it is the right time to upgrade your paint! East Valley Painters, serving Sun Lakes, Ahwatukee, Gilbert, Chandler, and east valley cities for the past 30 years.